Custom A/C Hardlines Video Instructions:
So you ordered up a Sure Fit A/C kit from Vintage Air that was, as its name implies, sure to fit your application. What you didn't remember were those "minor" modifications like aftermarket inner fenders and/or core support you installed. Oops! Now all those pre-bend refrigerant hardlines that were made to work with your vehicle (if it were stock) don't quite work. But, you're in luck because Vintage Air will gladly make custom A/C hardlines specifically for your application. This little tech tip will show you how.
Click Here To See More Of Our 1967 Nova
To give you some context, we were trying to finish up the Vintage Air A/C install on our 1967 Nova when we came across the situation above. Non-stock parts that meant stock hardlines wouldn't work. We called up Vintage Air to see what our options were. We were pleased to hear that they can make custom A/C hardlines, we just needed to send them a template.
Making an accurate template is pretty darn easy, there are just a few parameters you'll need to know before you do the same for your project. A coat hanger or welding wire is all you need to mock-up the correct bends and give Vintage Air a template to work off of. We'll go over those steps below.
Vintage Air Cost And Parameters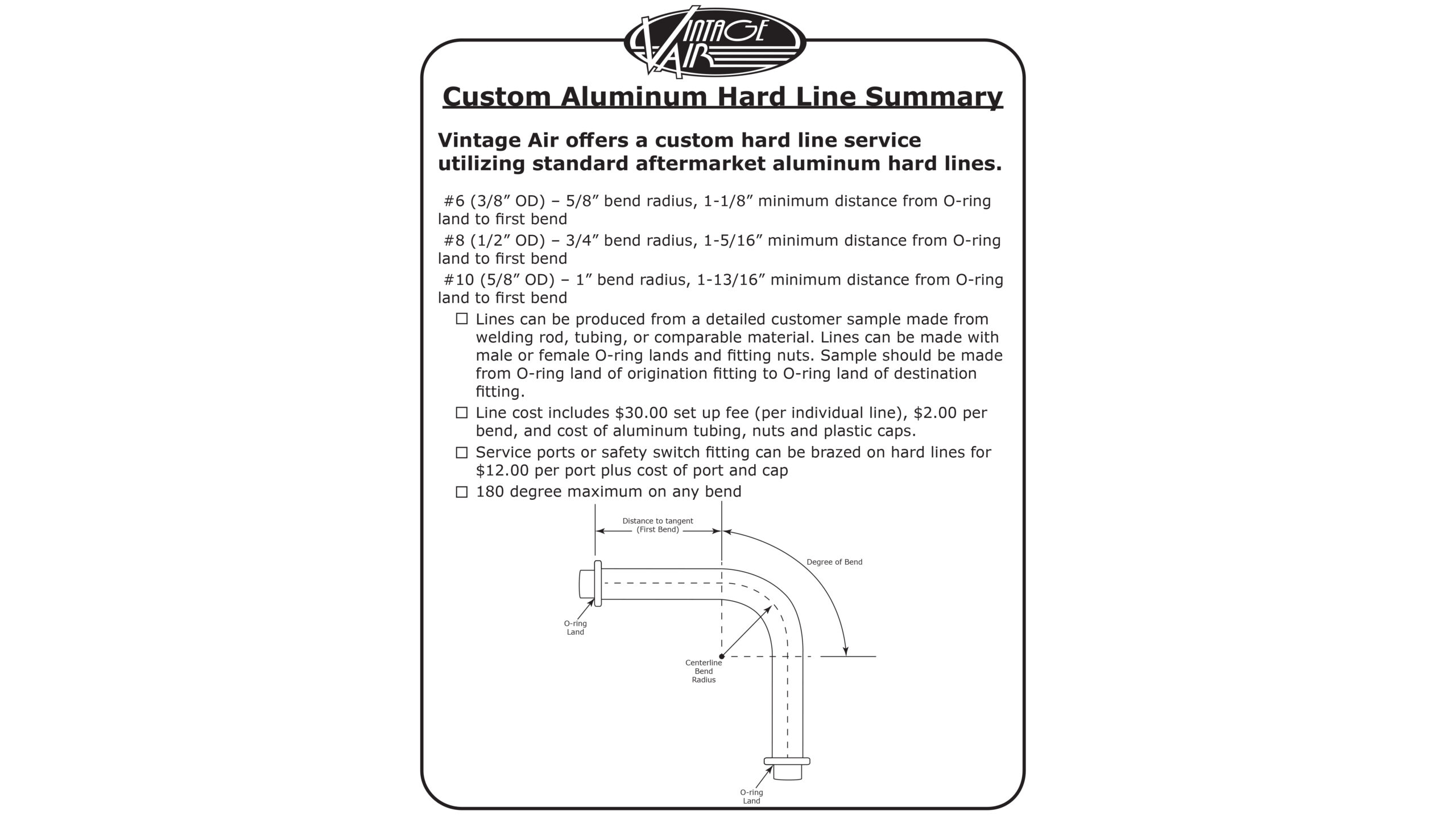 How To Make A Template For Custom A/C Hardlines