1970 C10 Week To Wicked Full Episode:
We're back for the Week To Wicked 1970 C10 build! This time around, Classic Trucks Magazine rises to the challenge of taking a stock long bed Chevy C20 pickup truck and turning it into a canyon carving short bed over a period of seven days!
Want to see more of this 1970 C10 and our other builds? Check Out Our Other Projects Here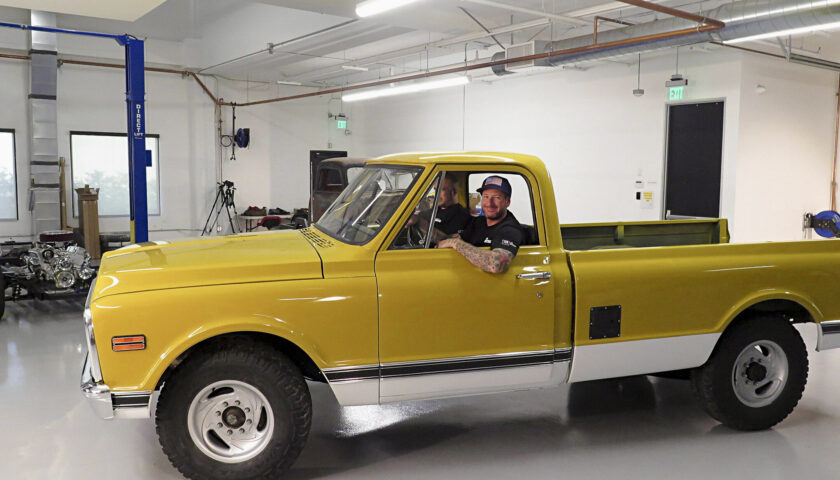 The crew from Classic Performance Products Inc. (CPP) are working with the Classic Trucks team to build a Restomod C10. Watch the laggard long bed transform over the seven day thrash for the makeover of the century! Let the Week To Wicked 1970 C10 build begin.
Day One: Countdown Begins
The first day was off to a great start as the crew transformed the long bed into a shorty. They prepared the 1970 C10 for its all new CPP steering, brakes and suspension, and even made way for the LS7 drivetrain.
Day Two: Pro Touring Suspension, Brakes, And 700 Horsepower LS7
With the passing of day two, we now have functioning front and rear suspension. That includes CPP Big Brakes, shocks, sway bars and panhard bar along with a fresh rearend. Now, the team has to plumb the C20/C10 conversion with fuel delivery and HydraStop hydraulic assist system.
Day Three: Drivetrain Wrap Up And New Wheels
The 427 LS drivetrain is planted, now time to tie in the complete chassis wiring harness, configure computer control modules, and connect the fuel supply system. 18" American Legend Wheels and Falken tires arrive with hopes of getting the truck ready to roll.
Day Four: Cabin, Cooling, and Wiring
The clock ticks away as the crew installs the radiator, air intake, and driveshaft on the Week To Wicked 1970 C10. Then the chassis wiring harness got it's final connections. New interior makes it's way into the cabin, but there's plenty more left on the plate after Day four.
Day Five: Dialing In The Details on the Week To Wicked 1970 C10
Day Five is filled with bleeding the brakes, installing gauges and steering column. Then the 18″ American Legend Wheels were torqued, fuel tank topped, hood hinged, and short-bed bolted on. The keys are ready to turn, and tires ready to burn on this Wicked 1970 C10!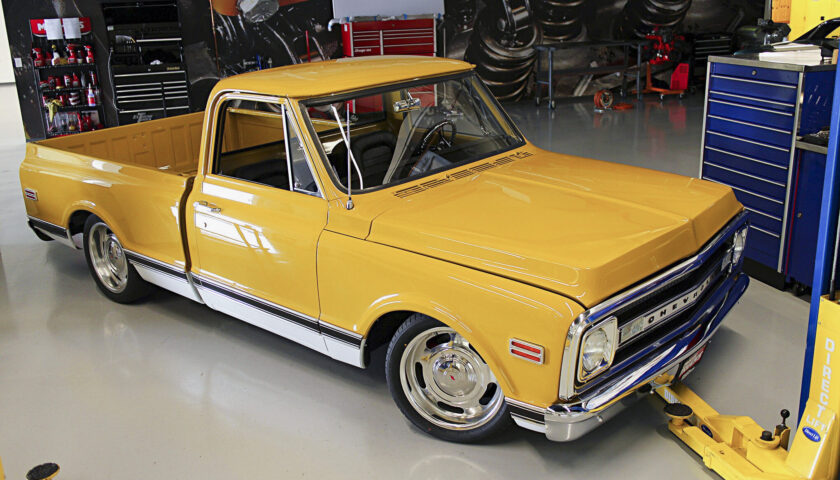 CPP Featured Products From The Build
Steering
Brakes
Suspension
Week To Wicked C10 Competes In Super Chevy Muscle Car Challenge
Long Bed to Short Bed Conversion
Week To Wicked C10 Road Trip
How to Make a Custom LS Air Intake System
Build Photo Gallery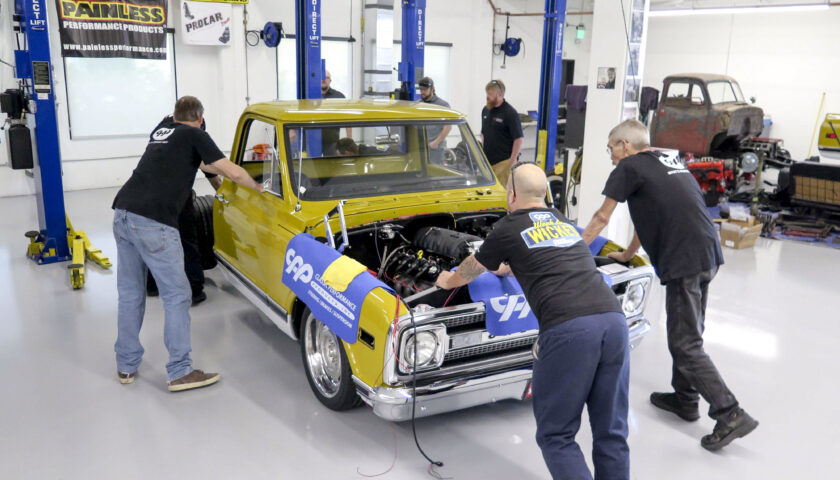 Photos Courtesy Of MotorTrend