CPP-Equipped and LT-Powered 1972 Chevy Nova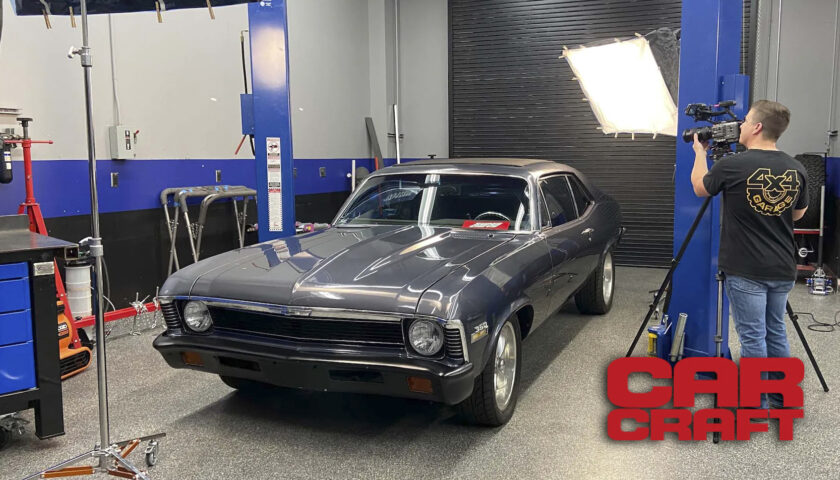 The guys over at Car Craft set off to breathe new life into a super-rare Sky Roof Nova. In just a few days, they transformed the 1972 Chevy Nova from a mild driver into a serious Restomod using a modern combination of parts including an LT-based engine plus some suspension and steering goodies from Classic Performance Products, Inc. (CPP). The end result was once mean, LT-powered Nova the owner could be proud of.
Related Story: Homebuilt 1962 Chevy II Destined for the Track
We could sit here and tell you more about the build, but thankfully we don't have to. You can go watch it all happen on the MotorTrend YouTube channel. The overhaul is broken down into a three-part series, cumulating in a trip to our favorite local event, the Quarantine Cruise in Huntington Beach, CA. So, sit back and enjoy the show; hopefully it will inspire you to get down and dirty on your own project.
You can also check out a step-by-step writeup on whole build of this Sky Roof Nova on HotRod.com here: Swapping an L8T Truck Engine into a 1972 Chevy Nova
For all your steering, brake, suspension and LS/LT-swap needs give us a call at (714) 522-2000 or visit classicperform.com.
Part One: Intro & Teardown on the Sky Roof Nova
Part Two: Creating an LT-Powered Nova
Part Three: The Final Hours and Driving the Sky Roof Nova