This Family's Tri-Five Takes Home the Gold; At least in Our Opinion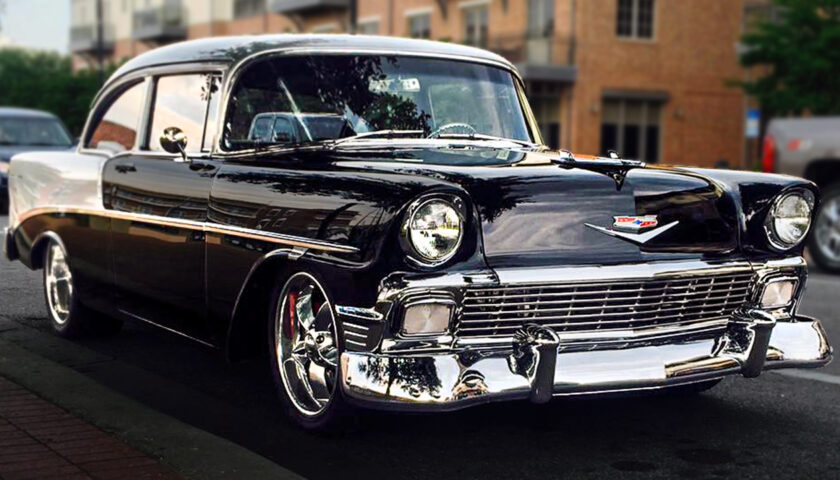 There are a lot of 1955 through 1957 Chevys that show up to the annual Tri-Five Nationals in Bowling Green, Kentucky—and by "a lot" we mean literal thousands. So to have just one stand out enough for us to give it our CPP Stop In Your Tracks Award, it has to be something special. In the case of this year's winner, Jason Nunley's 1956 Chevy 210 Del Ray, it wasn't that the car was revolutionary in one specific way; it was just plain stunning.
Related Article: How to Install CPP's High Clearance Front Sway Bar on a Tri-Five Chevy
Sadie Ries, one of the selectors of this year's CPP Stop You In Your Tracks award, said she noticed the car on the very first day of the show. Come the second day, the decision was made that this is the car for the award. After hours of searching, she finally saw a car driving into the show from a distance. From across Beech Bend Raceway and through the sea of Tri-Fives, she knew that was the one. "Even from 700 feet away I could tell it was the car because it was just so beautiful," she remembers. The chrome, the Onyx Black on silver paint, the stance, it all came together perfectly.
After the show, we contacted Jason to learn more about the car. As it turns out, there's much more to this 1956 Chevy 210 than a nice combination of modern tech and classic styling—it's also been in the family for over 36 years.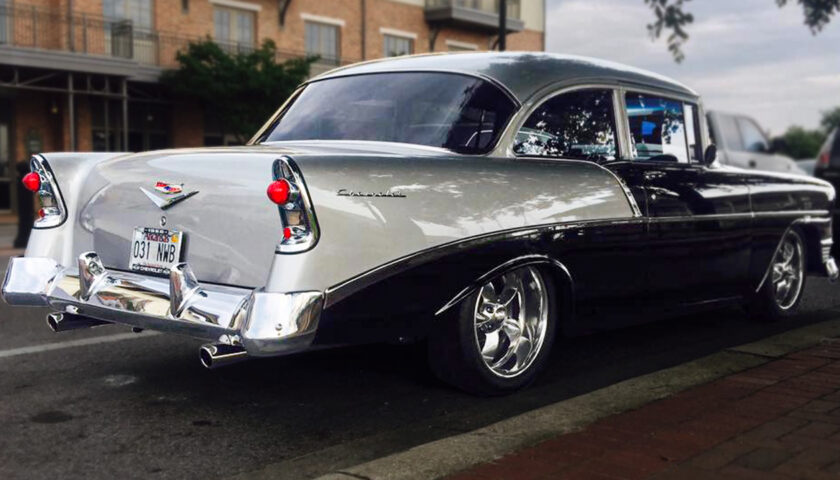 "The car was purchased in 1986 by my father," Jason told us, "and in 1990 I learned how to drive in it." It even ended up being the car he drove to high school each day. Over the years that followed, the car was modified and fixed up many times. Finally, a few years back, it was time to give the Chevy the makeover it deserved. The goal, according to Jason, was to build it into, "a sleeper Restomod that retains some original, classic looks."
With plenty of helping hands from friends and family members, Jason got to work on a complete frame-off restoration. As expected with a car of this vintage, a substantial amount of sheet metal work was needed. After completing rust repairs, he even went so far as boxing the stock frame for added structural integrity. After countless hours of bodywork, the car was sprayed in factory 1956 Corvette Onyx Black over silver paint.
For power, Jason opted for a hopped-up LS1 which included forged internals, ported and polished heads, and an FTI camshaft. A set of CPP FitRite LS engine mounts were chosen to make for an easy install in the classic Tri-Five. The LS would be backed up by a built 4L60E from TCI that sent power to a Ford 9-Inch rearend.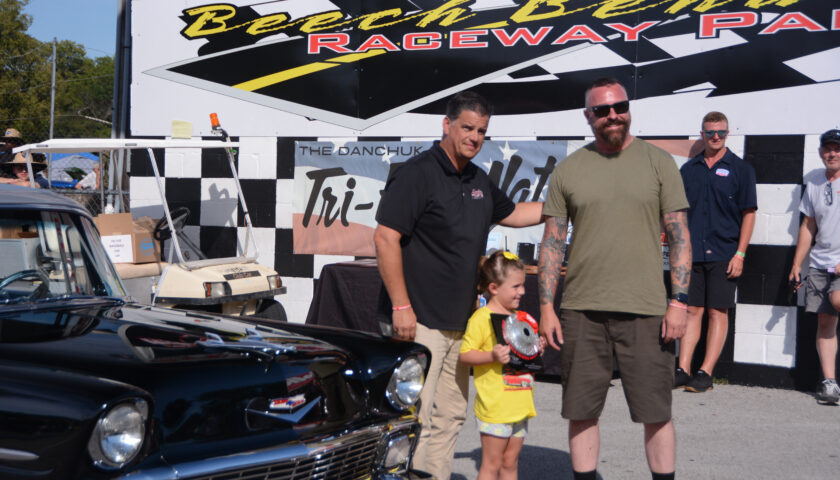 In the handling department, Jason put together a combination of Classic Performance Products Inc. (CPP) and QA1 components. In the front went CPP tubular control arms and sway bar, QA1 shocks, and a CPP power steering box. Then, out back, he used QA1's four-link rear suspension paired with a CPP sway bar. Braking was handled by a complete CPP Big Brake Kit with 13" rotors up front and 12" rotors in the rear. To put all that power and handling prowess to the road, Jason opted for a set of Boyd Coddington chrome five-spoke wheels wrapped in Mickey Thompson Pro Comp tires.
Shop Tri-Five Steering, Brake and Suspension Products Here!
Inside the 1956 Chevy 210, Jason had the seats and door cards reworked by Moss Upholstery in Texarkana, Arkansas. The car also received a few other upgrades including a tilt steering column from CPP, climate control, and modernized gauges.
After two years and countless hours of work, the Tri-Five was finally complete and ready to hit the streets. "This car has passed hands from father to son and will continue to pass down," Jason proudly told us. So, odds are, this beautiful Onyx Black '56 has a long life ahead of it and this makeover might not be it's last.
1956 Chevy 210 Build Photos