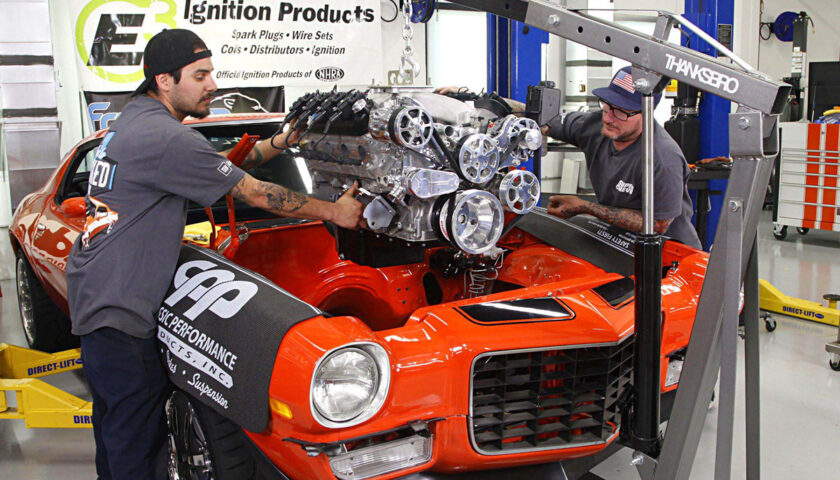 Taking An Unfinished And Boring 1972 Camaro To Complete And Pro Touring In A Week!
Want to see more of this 1972 Camaro and our other builds? Check Out Our Other Projects Here
For this Week To Wicked, Super Chevy Magazine and Classic Performance Products, Inc. (CPP) teamed up. They accepted the challenge of taking a fairly stock 1972 Camaro and transforming it into an auto-crossing, canyon carving, pro-touring beast.
Related Story: Building a Pro Touring 1967 Nova In One Week!
Like the other Week To Wicked build before, it would be done in only a period of seven days! Follow the week long coverage as the crew unleashes the potential of this once forgotten project. They are covering all the bases from engine overhaul to complete host of steering, brakes, & suspension from CPP.
Full Feature from Super Chevy Here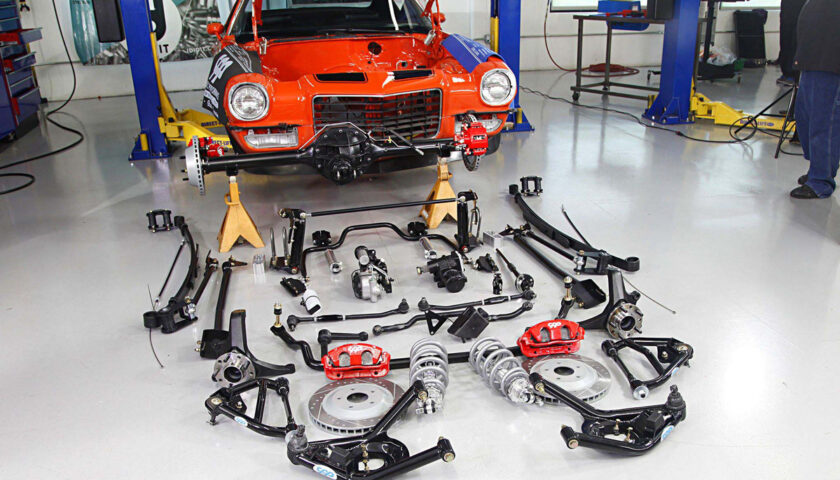 Day One
Day 1 kicked off with a test drive of the Camaro's "stock" form. This lead to a headache (or three) after a radiator hose blew. But, even with a few hours behind, the tech crew had the body torn down by 2pm. With the old parts removed and gone, they kept the ball moving right along for the 2nd part of Day 1. Complete steering, brakes, and suspension kits from CPP were ready to bolt-in and revive new life in this tired Camaro.
Day Two
With the suspension parts in place, it was time to prepare the engine and drivetrain with a few upgrades before dropping in the new powerhouse. The Hydrastop Hydraulic Assist System gets plumbed and ready to drop in. All the morning prep lead us to a full course of evening tasks, from subframe bits and complete fuel system, to even dropping in the engine & transmission. New American Legend wheels with Falken tires are mounted, brakes are bled, and the Camaro grounded.
Day Three
Wiring, plumbing, and more wiring sets the theme for Day 3, as a complete Painless wiring kit gets us closer to a running car and makes the connections to the EFI system, radiator fans, 4L70e auto transmission, lighting, and digital gauges.
Day Four
The clock ticks away faster than we can check off our laundry list of tasks on Day 4, as we scour the shop to find missing parts and lost minutes. There's more to be installed and wired before the hood is shut and the engine fired.
Day 5
Odds and ends of the drivetrain continue as all the wiring is finally complete. New seats plant our rears, headers bolt-on, exhaust hung, and the driveshaft is ready to send power to the gears. We finish off Day 5 in bellows of smoky burnouts!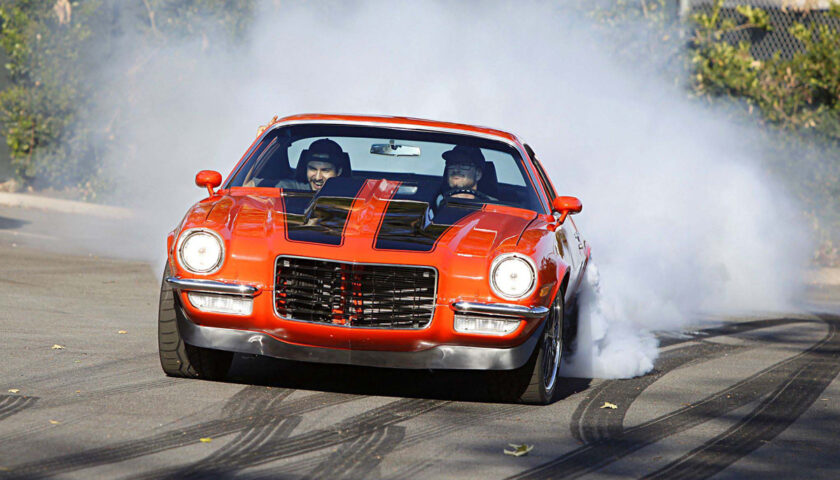 Featured Products From The Build
Steering
Brakes
Photo Gallery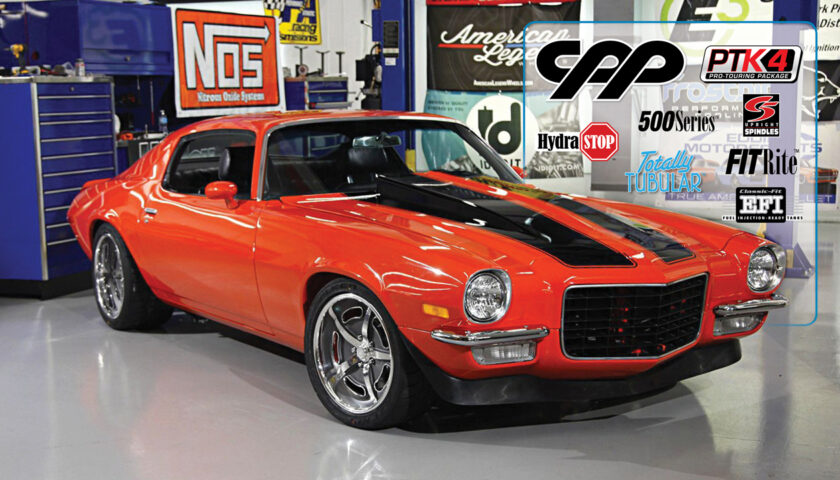 CPP 1972 Camaro at Super Chevy Muscle Car Challenge