CPP brings strength and reliability to the world of Mustang II steering and brakes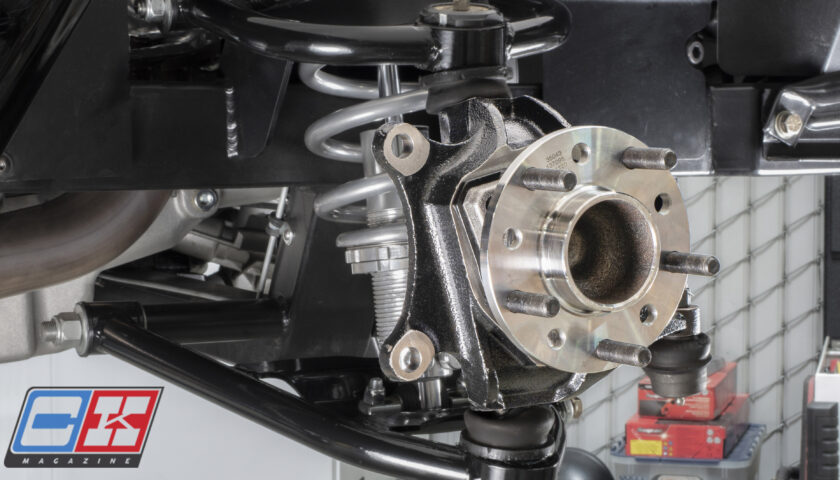 As seen in the May 2022 Issue of CK Truck Magazine!
If you are building a 1959 or older GM truck and want to bring it unto the modern age with independent front suspension (IFS) one solution you've probably heard of is Mustang II. In the early days, guys would grab suspension and steering parts from Ford Mustang IIs in the junkyard. Today, everyone who is anyone in the aftermarket parts industry makes a Mustang II-based IFS system for early GM trucks. Some improvements have been made here and there with better bushings, adapters for different brakes and so on, but nothing all that revolutionary. Well, in case you haven't guessed, there's finally some new tech entering the playing field: Corvette-Style Spindles and Hubs for Mustang II suspension from Classic Performance Product Inc. (CPP).
Related Story: Corvette-Style Spindles: Modern Reliability and Brakes for Your Classic Chevy
With the traditional spindles and hubs found on Mustang II setups, you can only go so big on your brake, wheel and tire package before running into problems. At best, you're likely to run into axle pin flex leading to a low brake pedal from brake pad knock-back. At worst, you might stress your spindle so much it cracks.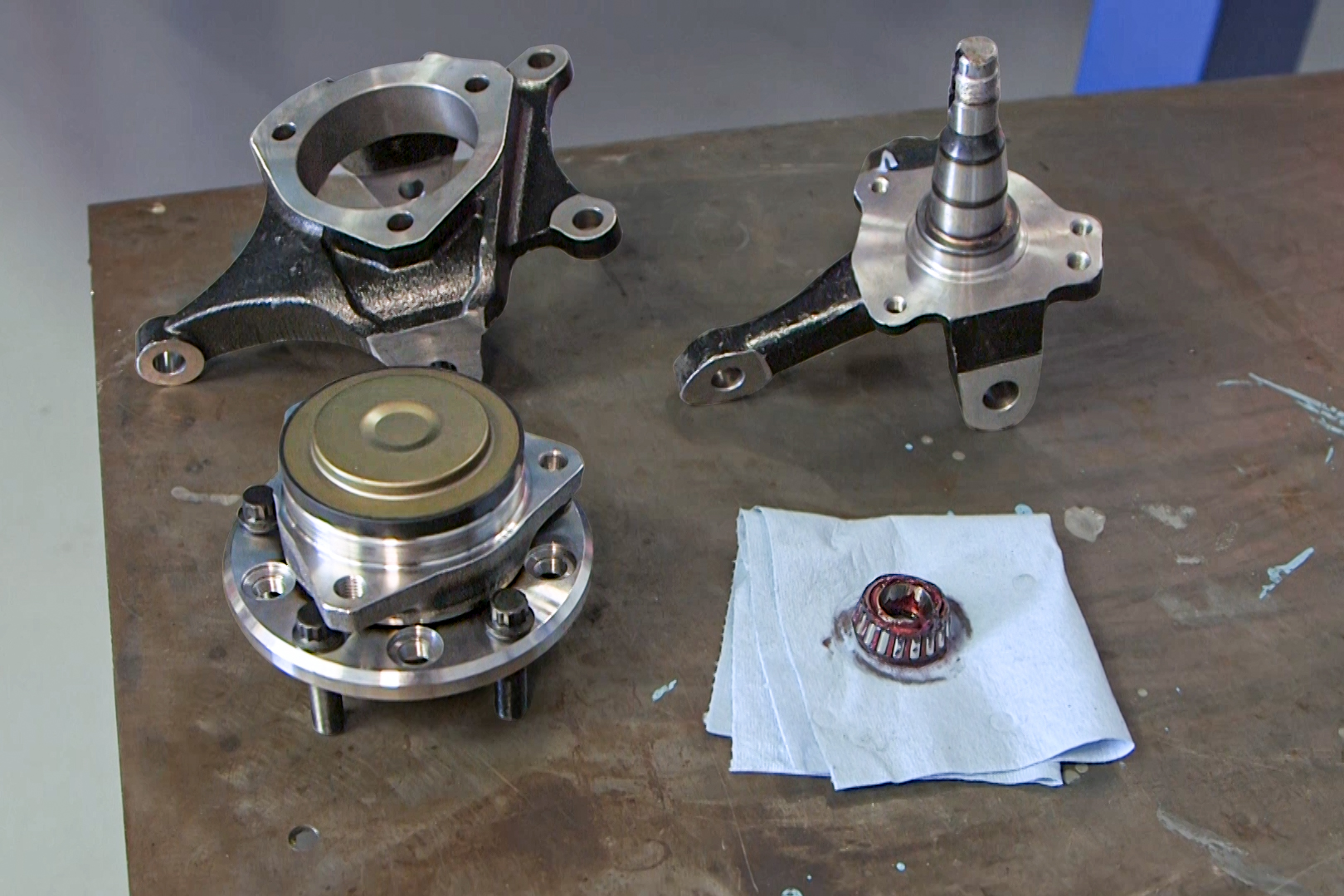 For some visual comparison, check out this photo of the CPP Corvette-Style spindle and hub assembly vs a traditional mustang II spindle and tapered roller bearing. The bearing in the Corvette-Style hub assembly fills the bronze portion you can see.
Most guys in lightly modified trucks used for weekend cruising won't run into the aforementioned problems at all, and that's great. The ones who do need to worry are the guys going over 20-inch wheels who have a habit of beating on their truck either on a canyon road or autocross. Those are the guys who will most appreciate what CPP has come up with.
Shop Corvette Style Spindles and Hubs Here
And what if you want to run some serious brakes on your classic truck (AKA something bigger than the standard 10 ¾ -inch Granada and S10 Chevy-based stoppers used on most Mustang II systems)? Again, it looks like there's finally a solution.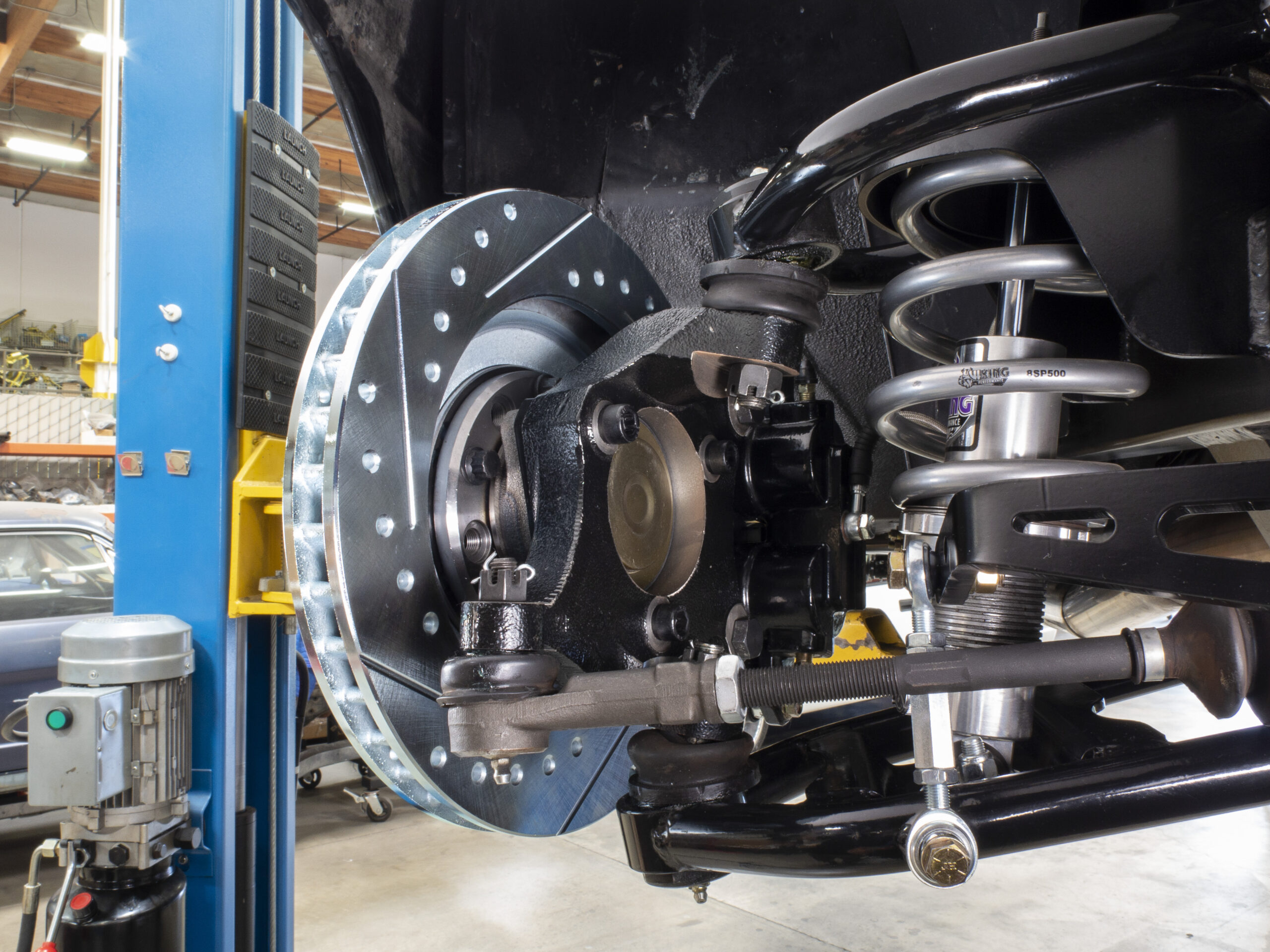 Ok, enough teasing. Let's get to everything you want to know about CPP's new Corvette Style Spindles and Hubs for Mustang II.
The Mustang II Corvette-Style Spindles and Hubs are a direct bolt-on for most Mustang II suspension and steering systems. They also utilize the same caliper mounting points as C5 through C7 Corvettes; meaning most aftermarket Corvette big brake kits will work with this spindle and hub assembly. Another key feature in the design of this kit is the ability to adjust the individual wheel offset in three different configurations using the supplied spacers. The configurations include OE Mustang II wheel offset, negative ¼-inch per side and negative ½-inch per side.
The hubs are available in all the most popular five and six lug bolt patterns and the spindles come in standard or 2-inch drop. Additionally, the wheel bearings come pre-installed in the hub assembly so there is no need to pack the bearings or set preload.
Even better is the fact CPP didn't price out the every-day guys. A set of these high-tech spindle and hubs start at just $329. Throw in a set of 13-inch CPP Big Brakes and that still only runs $649 total.
Now let's walk you through the installation process. If you've ever removed and installed a spindle and a brake caliper before, fitting the new spindle to your Mustang II style suspension should be a breeze. We'll skip the mundane stuff and focus on some of the details that make this setup different.
Mustang II Corvette Style Spindle and Hub Installation