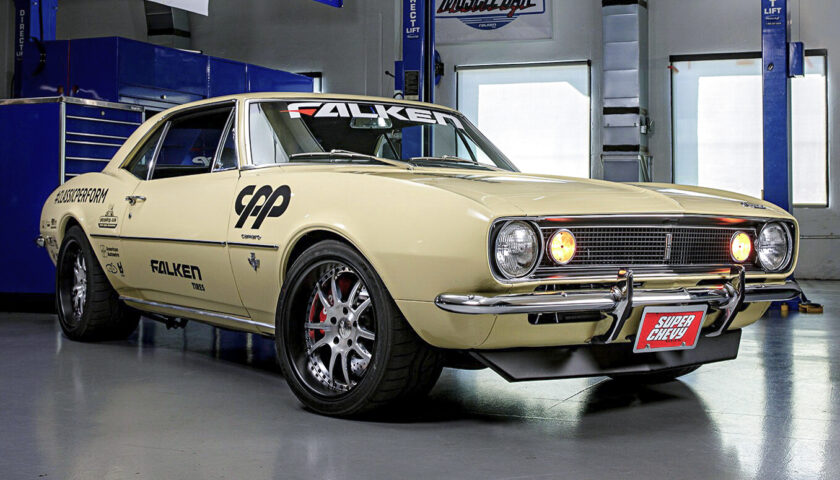 For many years now, the Super Chevy Muscle Car Challenge has served as a great proving grounds. The event is perfect for aftermarket companies like CPP, whether it's about updating a classic Chevy with modern street drivability, going all-out with track-ready performance, or finding the balance between. For the 2018 Muscle Car Challenge, we decided to build something new we called the Comeback Camaro.
Related Story: Madeira Maroon 1967 Camaro Owned Since '82
Once again Classic Performance Products, Inc. (CPP) went out to Auto Club Speedway in Fontana for the annual Super Chevy Muscle Car Challenge. The event consists of three challenges designed to test the handling and performance of 20 invited muscle cars. The competition includes lapping the 1.8 mile road crouse, a 100 yard dash, and a slalom run to test each vehicles' handling characteristics.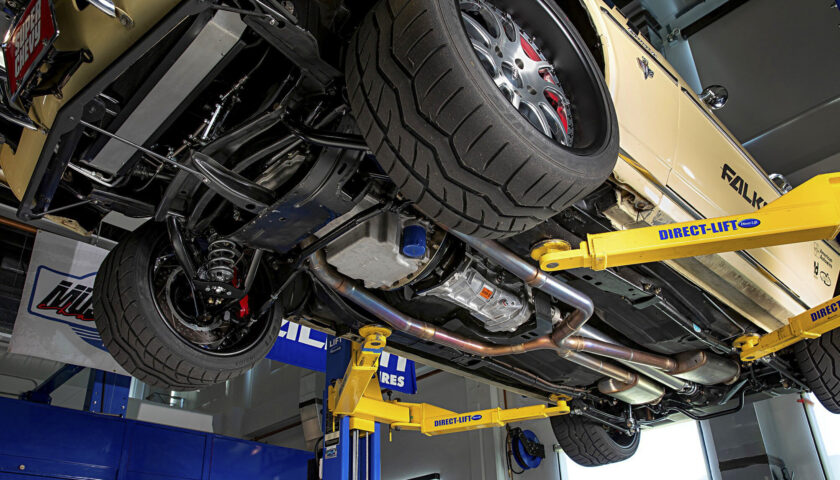 The car we built is a 1967 Chevy Camaro dubbed the Comeback Camaro. It is loaded with our high-quality steering, brake and suspension products. With street performance and autocross in mind, we updated the Camaro's 50-year-old technology.
Modern Tech Beneath Vintage Sheet Metal
One of the most unique aspects of the build is that the car hides 315-section Falken Tires underneath stock front fenders. This was accomplished with some seriously trick suspension components. CPP Lead Engineer Danny Nix designed a custom set of shortened A-arms which were crucial to fitting so much tire without hacking up the virgin sheet metal.
Some other key upgrades include CPP's Pro-Series 6-Piston 14″ front and rear Performance Big Brake Kit, a 500 Series Power Steering Box, plus new High Clearance Front and Adjustable Rear Sway Bars.
Viking Performance also came through with some super trick tech. Something about Bluetooth-controlled suspension?? Watch the video below to learn more about that.
Powering this Pro Touring 1967 Camaro is a Chevrolet Performance LS376/525 crate engine which is backed by a T56 Magnum 6-speed manual.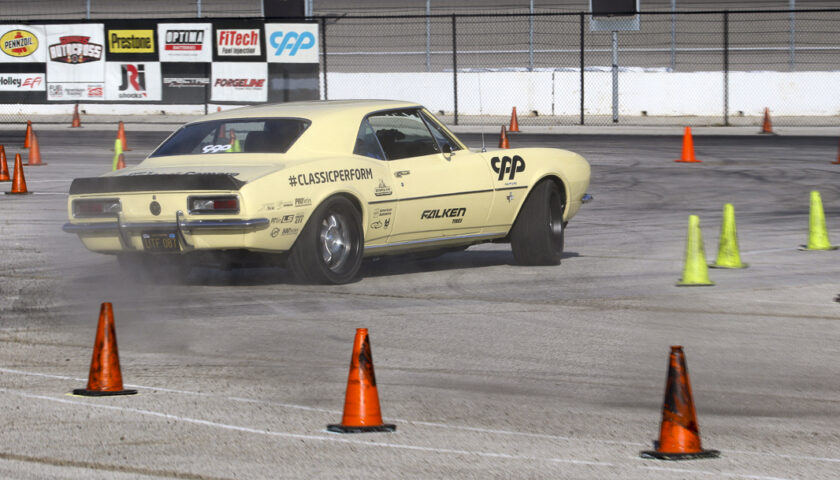 Partnering with other proven products in the industry, such as Viking Performance, American Autowire, Currie Enterprises, and many others, proves that CPP steering, brakes and suspension products work well with other brands and eliminates the guesswork of fitment on any build.
Comeback Camaro Hits the Track
The Comeback Camaro was only two days old when it was brought to the competition. Behind the wheel was Bondurant Driving instructor, Canaan O'Connell, really put the pedal-to-the-metal in each of the events.
Check out the Super Chevy Magazine Feature Here
Before & After Build Photos