What started life as a fully-restored 1967 Chevelle SS 396 is now a Pro Touring beast. It's got a 600-plus horsepower BluePrint Engines 427 ci LS in the engine bay and all the best CPP suspension underneath. Inside the Week To Wicked Chevelle it's all about the modern luxury and amenities. Bluetooth capabilities, digital gauges and air conditioning are among some of the features that make this a serious restomod.
Want to see more of this 1967 Chevelle and our other builds? Check Out Our Other Projects Here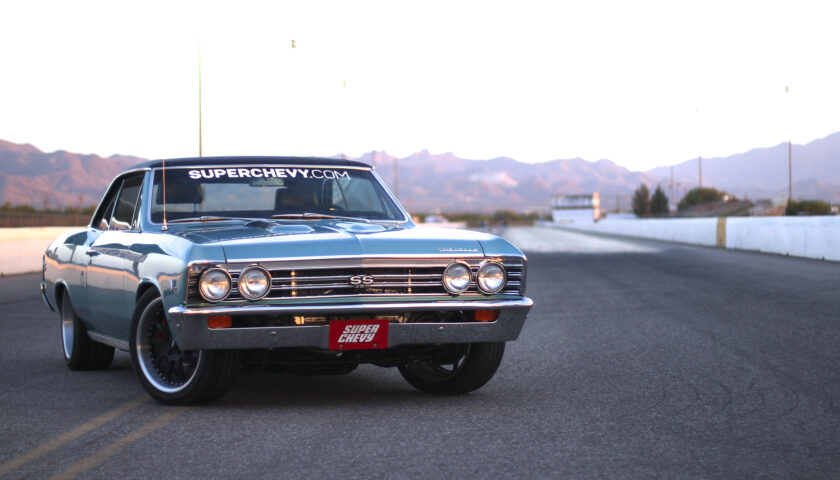 But where did it all start? In 2016 it was the subject of a new build series from The Enthusiast Network (now MotorTrend Group). This was the first Week To Wicked.
The Week To Wicked Chevelle Build
Super Chevy Magazine took on the challenge of transforming a stock 1967 Chevelle SS 396 into one wicked Pro Touring monster in only 7 days! Follow through the week-long madness as the Chevelle takes on its true form.
Then, to make it more interesting, the crew will immediately hit the road for a 1000+ mile endurance test through the desert with challenges along the way.
Day One: The Teardown Begins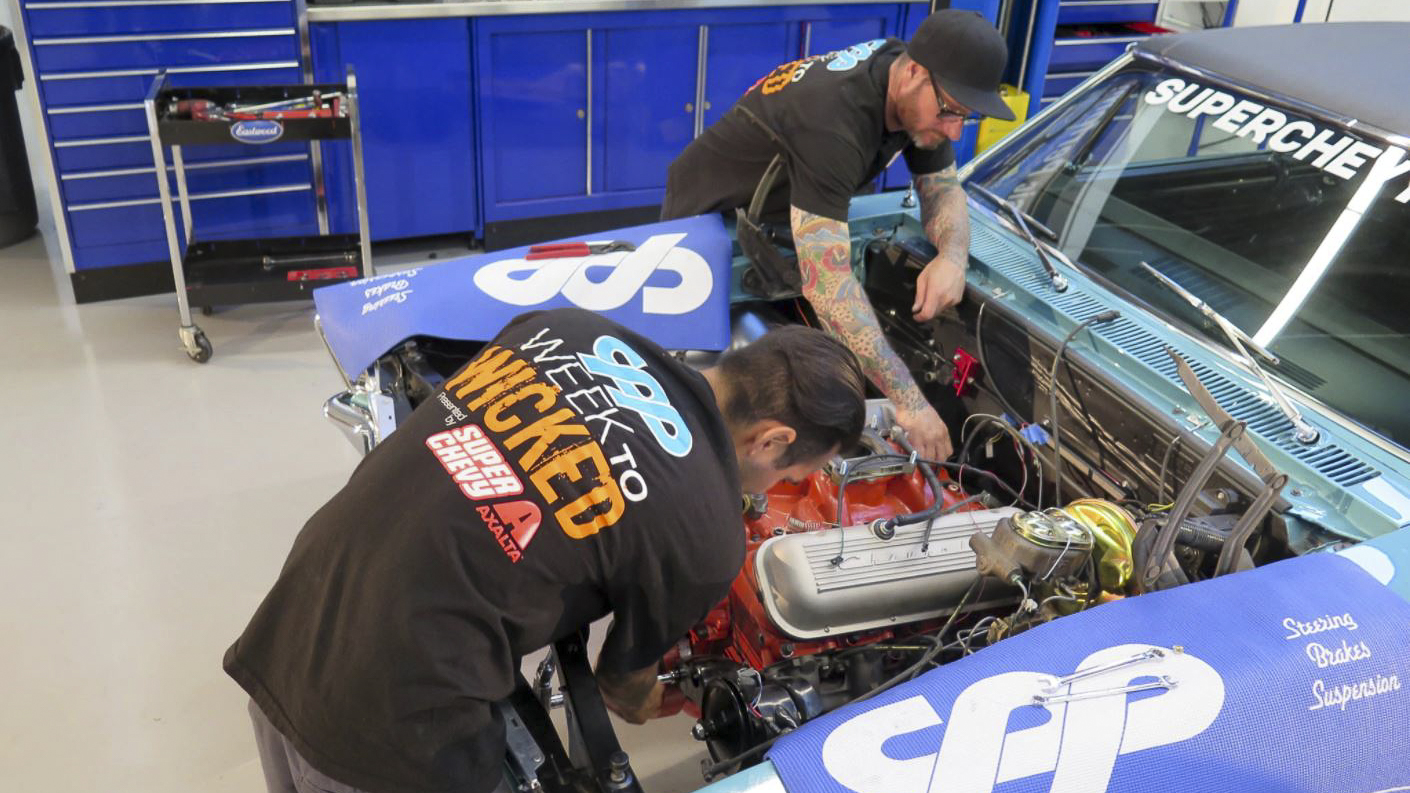 The team tore through day one, alleviating the Chevelle of it's tired big-block and worn out suspension, clearing the way for a complete CPP Pro Touring Kit and more!
Day Two: Pro Touring Suspension, Brakes, and LS Power
The madness continues as the clock ticks into day two. The Pro Touring suspension and big brakes from CPP find their new home. A 615 horsepower 427 ci LS from BluePrint Engines also makes its way into the 1967 Chevy as the Week To Wicked Chevelle starts to transform.
Shop Steering, Brakes, and Suspension at: ClassicPerform.com
Day Three: Drivetrain Wrap-Up and New Wheels
Stuck on a lift for a few days now, the Week To Wicked Chevelle hopes to get grounded as day three arrives in full force. CPP's LS Swap Kit helped mate the LS and trans to the Chevelle. Time to wrap up the drivetrain and get ready for a set of American Legend Wheels wrapped in Falken tires.
Day Four: A Week's Worth of Wiring in One Day
The Chevelle has landed, but more work is in store for day four. Painless Performance attempts a week of wiring in one day, while CPP finishes off the fuel system and preps the dash for the steering column.
Day Five: Steering, Gauges, and Exhaust
Day five is in full steam. The CPP team puts the steering column in place, the gauges go digital, and the exhaust gets hung. Is the crew too burnt out for a burn out? Of course not!
See more photos and videos here: 1967 Chevelle Week To Wicked
Full Week To Wicked Build Video
1967 Chevelle Road Trip
1967 Chevelle Hits the Dyno
CPP Featured Products From The Build
Steering
Suspension
Brakes
More 1967 Chevelle Tech
CPP's LS Exhaust Manifolds are Hospitable to Horsepower
LS Oil Pan Options for Classic Cars and Trucks
Keeping Our Cool in the 1967 Chevelle with Help from Vintage Air
Build Photo Gallery
Photos courtesy of Super Chevy