A Heavy-Weight Challenger on a Light-Weight Budget
The CPP 1966 Chevy Chevelle was our first "very own" build with the purpose of putting our parts to the test. And boy were we planning to test it the hard way—through competition.
Want to see more of this 1966 Chevelle and our other builds? Check Out Our Other Projects Here
What better way to rate our products level of performance, quality, and value than extreme conditions? Super Chevy Magazine's Suspension & Handling Challenge held at Willow Springs Raceway was the place to do it.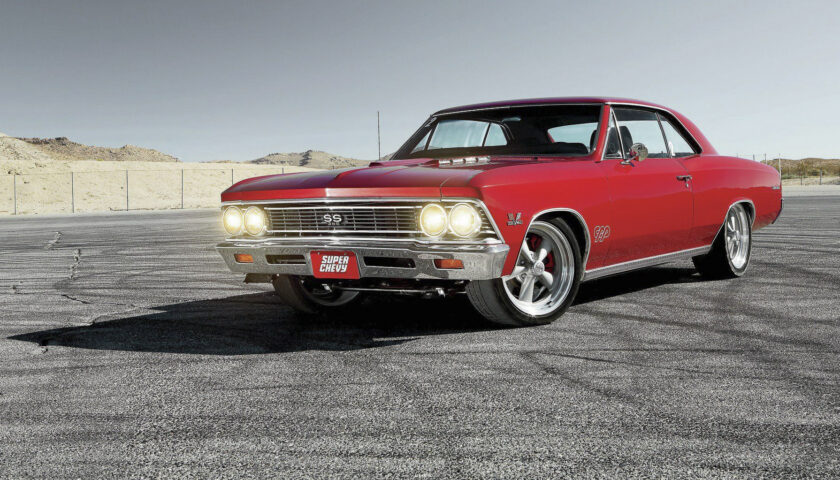 With a budget in mind, we kept one eye on the track and the other on our wallet. For under $4000, a PTK2 Pro-Touring Package, 500 Series Steering Box, and CPP 13″ Big Brake kit was pulled straight off the shelf and bolted onto the Chevelle. This would give the CPP 1966 Chevelle the maximum performance for a modest investment.
For power, the tired old 396 ci big-block had already been ditched. In its place was now LS power in the form of an iron block LQ9 with FAST EZ EFI. Behind it was a 4L60E automatic with overdrive from TCI, making it a civil, street-friendly cruiser.
Related Story: 1967 Chevelle Restomod: The First Week To Wicked Build
With a full interior, factory sheet metal, an iron block LS with an automatic, the Chevelle certainly is not light. But don't let that weight fool you into thinking it's a pooch on the track. The truth was told during competition when this heavy-weight Chevelle kept it nimble. The Pro Touring Stage II kit, big brakes, and 500 Series steering box kept it going head-to-head and turn-for-turn with the light-weight competition.
Super Chevy Feature
2014 Super Chevy Suspension and Handling Challenge – CPP's 1966 Chevelle
CPP 1966 Chevelle Restomod Photo Gallery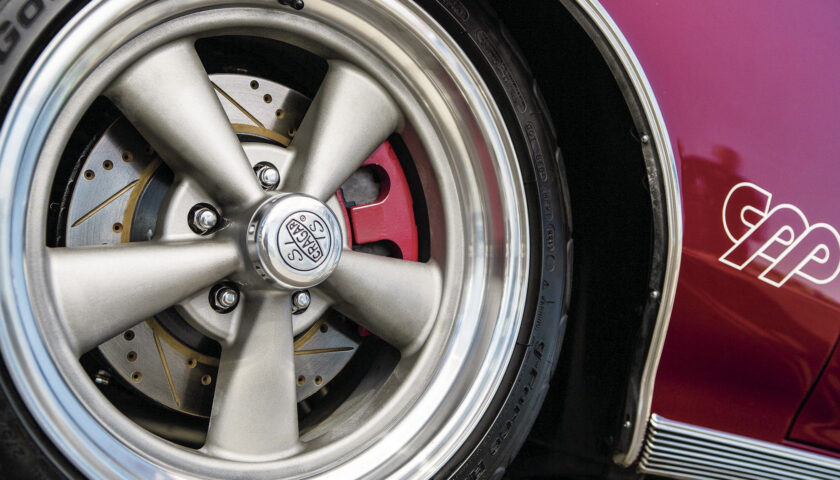 Photos courtesy of Super Chevy & Classic Performance Products