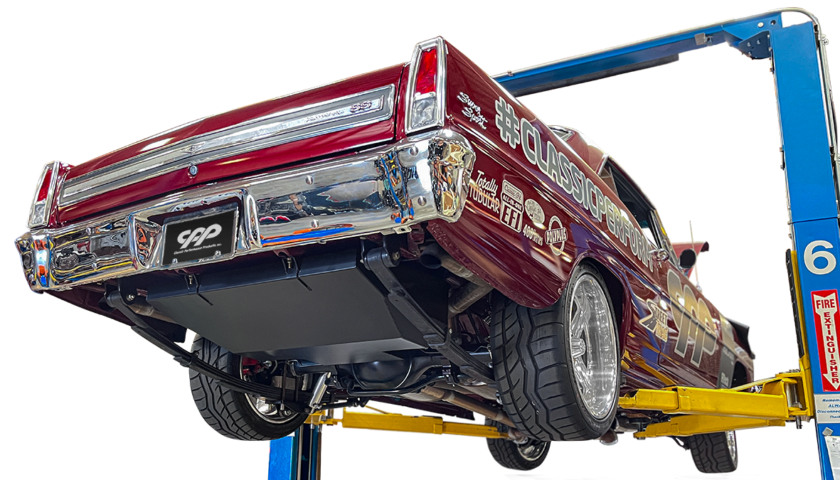 CPP has taken fuel tank technology to the next level with the all-new Pro-Touring Fuel Tank for 1962 through 1967 Chevy Novas. Specifically designed for high-performance applications, this tank is the perfect upgrade for early Chevy II/Nova owners who are looking to take their ride to the next level.
Installing the CPP Pro-Touring Fuel Tank is a breeze, thanks to the use of factory mounting locations. Its also compatible with both carbureted and fuel-injected engines. That means the tank can be installed in a carbureted vehicle using CPP's New Adjustable Fuel Pressure Regulator and easily upgraded to EFI later down the road.
The standout feature of this fuel tank is its integrated surge tank. It keeps the fuel pickup submerged even during high g-force maneuvers. This tank can be used with one fuel pump for moderate street use or two pumps for more demanding applications. When using two pumps, the one mounted in the main body acts as a lift pump to ensure the surge tank remains filled. This prevents the fuel system from drawing in air during hard acceleration, braking, and cornering.
One of the most striking features of the Pro-Touring tank is its sleek side cutouts. This design gives the tank a low profile look and allows it to "hide" underneath the car even despite its impressive 22-gallon capacity. The cutouts also provide ample space for exhaust routing.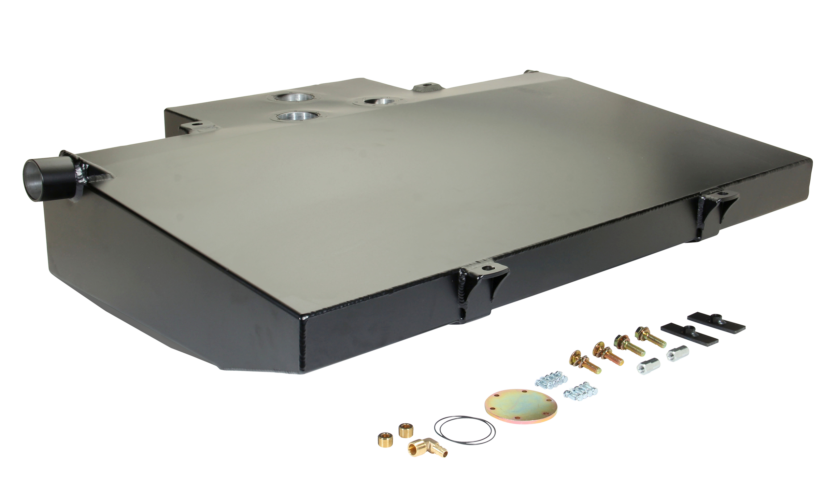 Crafted from ¼" aluminum, this tank is the thickest and strongest in the industry. This makes it an incredibly durable and reliable choice. It accepts five and six-bolt sending units and uses industry-standard six-bolt fuel pump mounts. The tank also features two 3/8″ NPT bungs welded in for use as a drain and an extra vent.
Available in both raw aluminum and black powder-coated finishes, the CPP Pro-Touring Fuel Tank is a versatile and modern upgrade for any 1962-1967 Chevy Nova.
Installing '62-'67 Nova Pro Touring Tank (6267AGT-22BPTH)