Run OE Wheels Without Sacrificing the Safety of Modern Brakes
CPP offers disc brakes for 14-inch wheels, allowing you to retain your stock wheels without sacrificing safety. Disc brake kits are available with stock or 2″ drop spindles and do not move the wheels out from the factory drum position. Kits can be ordered with or without spindles and with or without steering arms to accommodate a wide variety of installation needs.
In the video, Jason Scudellari walks through the process of installing CPP's disc brake kit for 1955, 1956, and 1957 Chevy designed to fit 14-inch wheels. This installation also applies to A/F/X and 1959-'64 Impala disc brakes for 14-inch wheels (Skip to "Final Assembly" Chapter for these applications).
Part numbers:
1955-'57 Chevy: 5557WBK-S-OE
1959-'64 Impala: 5964WBK-S-OE
1964-early '65 Chevelle: 6465WBK-S-OE
Late 1965-72 Chevelle, 1967-69 Camaro, 1968-74 Nova: 6574WBK-S-OE
Shop disc brake conversions and other products on www.classicperform.com
How To Install CPP Disc Brake Kit for 14-Inch Wheels:
Installation note: For the kit to work properly the steering arm may need to be modified to safely clear the caliper. We suggest doing a "dry run" and assembling the brackets and caliper on the spindle to check clearance.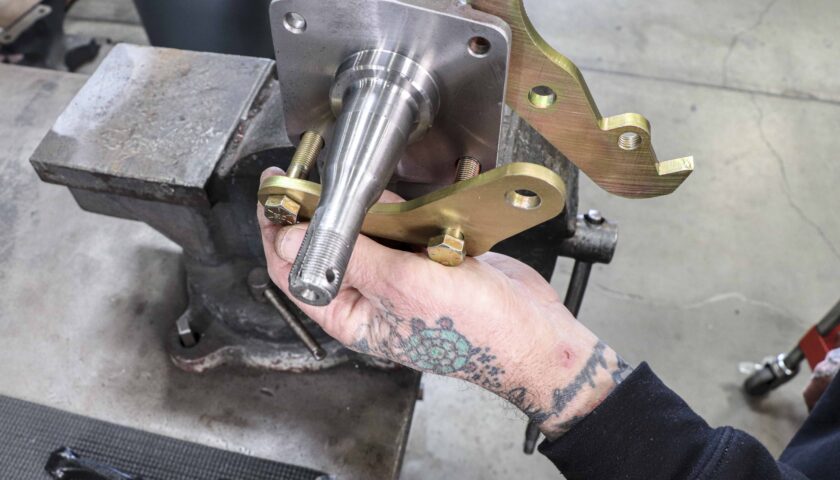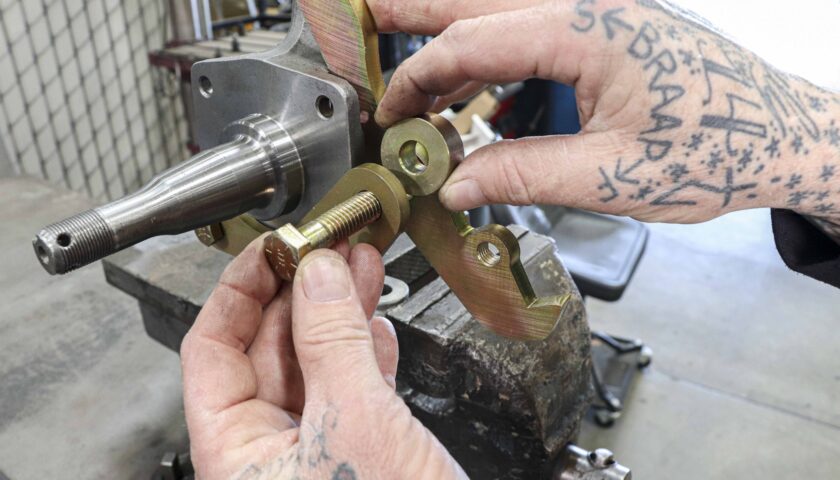 Caution: Do not add washers between the head of the bolt and the outer face of the spindle bracket as this may cause an interference with the rotor.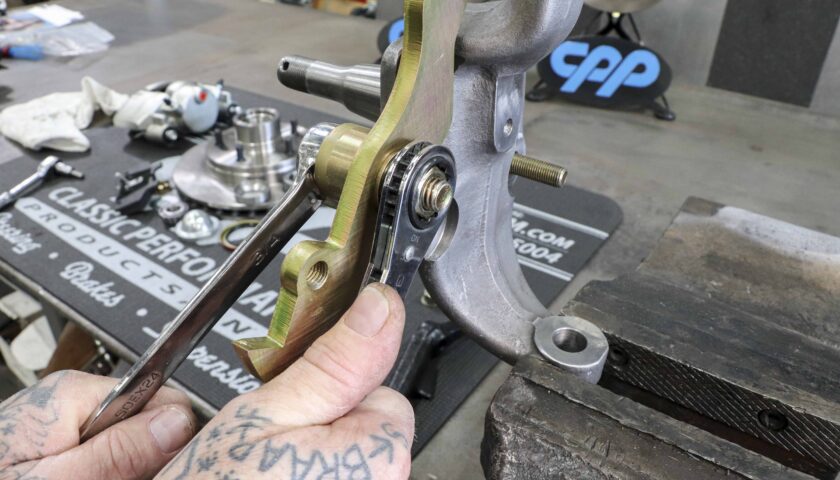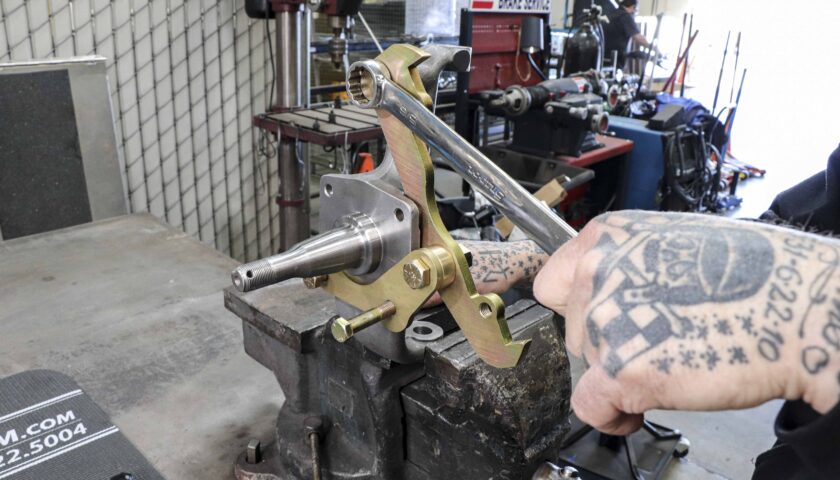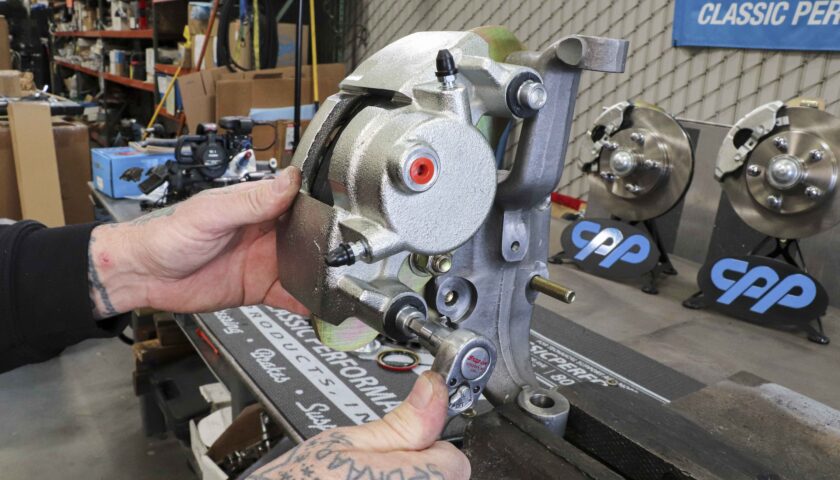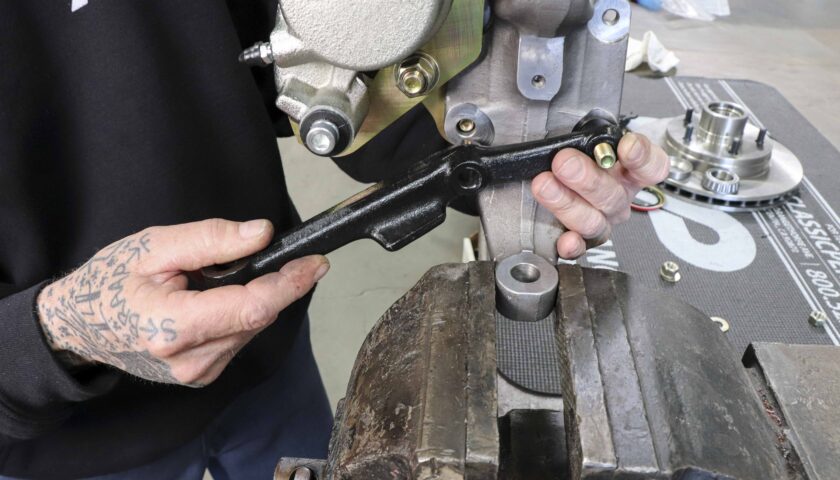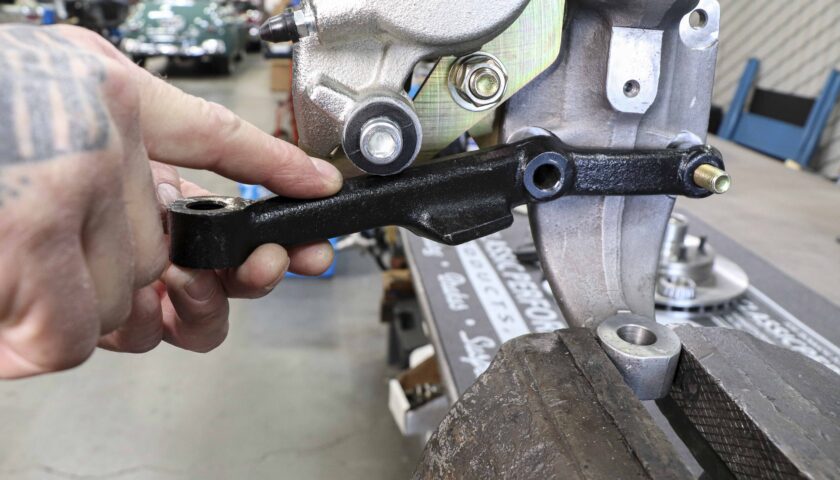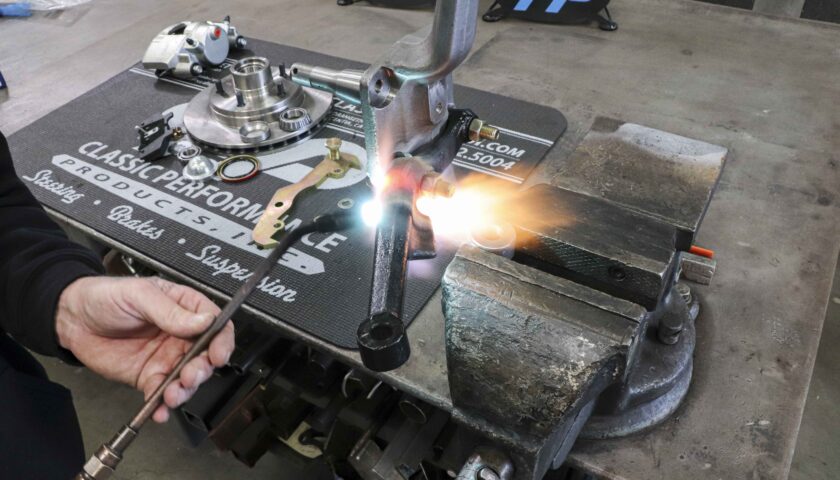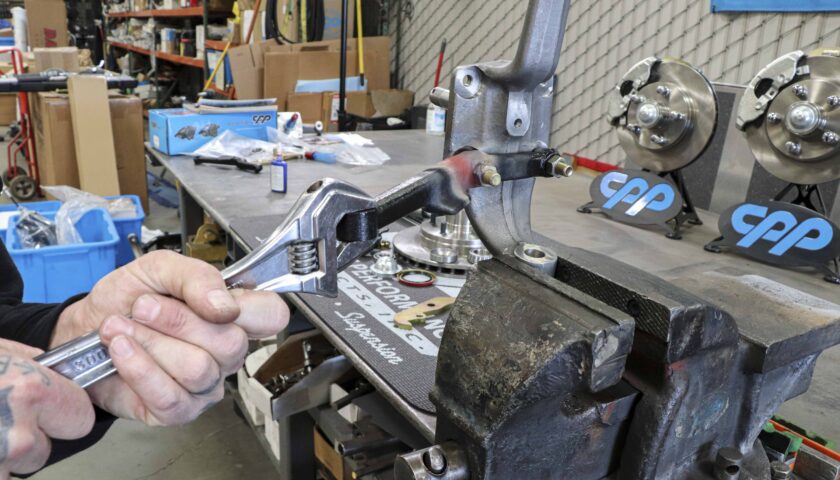 Caution: We do not suggest using a grinder make the necessary clearance because this can weaken the strength of the parts. We do suggest this modification method because the steering arms are forged and thus there is no structural compromise when heating and slightly bending them.