The CPP Sales Team Gets Schooled on Currie Housings, Differentials, Axles and More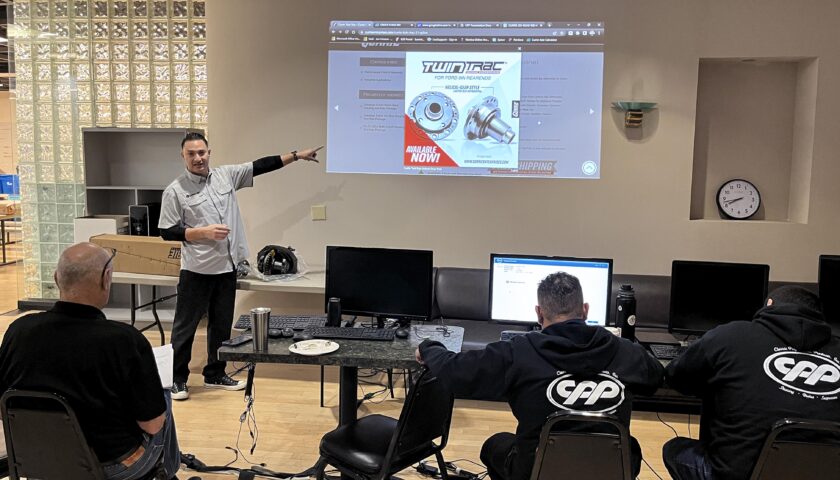 It's hard to install a set of rear disc brakes or upgrade your factory rear suspension without a rearend. While CPP certainly carries plenty of products to accommodate a factory rearend, there's a big demand for better, stronger components. That's where companies like Currie Enterprises comes in. Speaking of which, did you know you can buy your Currie Rearend from CPP?
Related Story: Call CPP for All Your Vintage Air Needs
There is a long list of other aftermarket companies CPP works closely with (like Vintage Air). Currie has been on the list for a while now, so it's not news that CPP sells Currie Rearends. What is noteworthy is that our sales team just went through a complete training to get up-to-date on everything Currie related.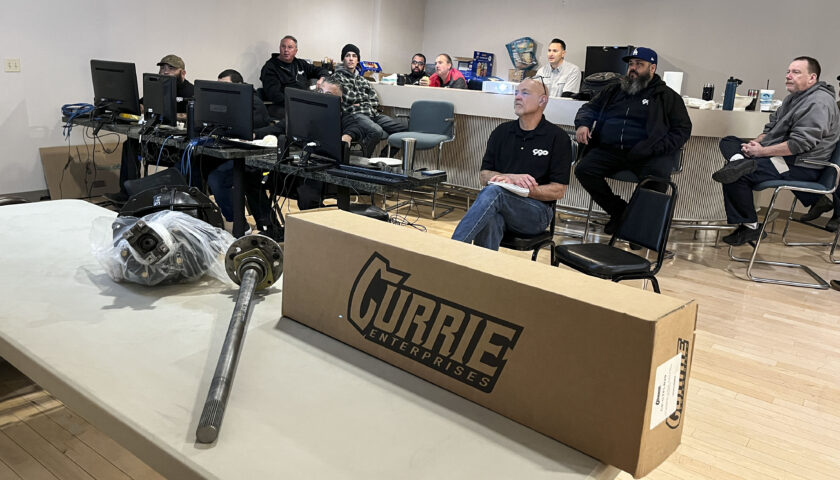 So whether you give CPP a call with compatibility questions or just want to order a fresh new housing to go with your brakes and suspension, our team is well equipped to help. They can set you up with the correct CPP brake package for the specific Currie rearend in your classic car or truck. Want to order a fully kitted Currie rearend complete with CPP rear disc brakes already installed? That is coming down the pike too with more details to come.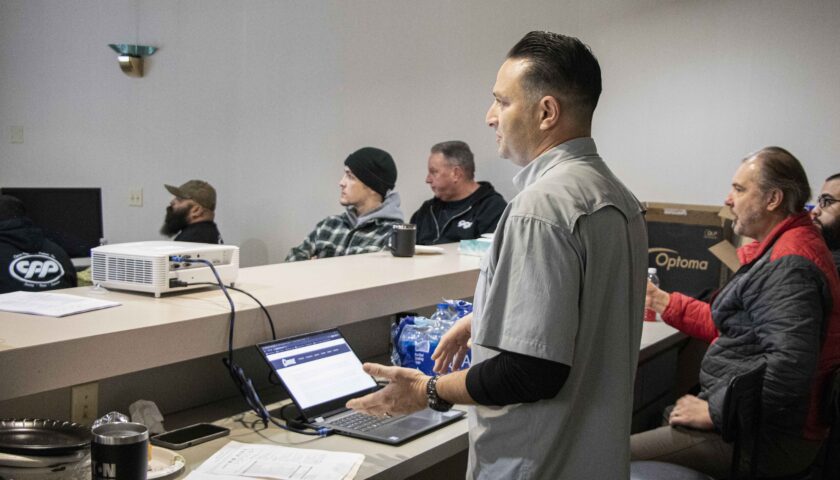 Currie + CPP
Like CPP, Currie has been a key player in the automotive aftermarket for many years now. Over that time, they've figured out what parts work and what parts don't. They've also figured out what parts customers actually want and those they don't.
With that knowledge, Currie is shifting their business model more towards specific, ready-to-ship parts and packages that the average hot rodder wants. They've fine-tuned their offerings so that when you order a housing or complete rearend, it can be ready to ship in days instead of weeks or months. Regardless if you buy your Currie rearend from CPP or Currie directly, you know you'll be getting high-quality parts and getting them quick.