Classic Performance Products (CPP) is at it again, taking one of the best aftermarket steering and brake upgrades to the next level.
Now, their Corvette-Style Spindle is available for one of the most popular suspensions on the market: Mustang II.
See Also: CPP Wins Two 2021 NSRA Product Of The Year Awards!
Late Model Tech, Late Model Strength
The Corvette-Style Spindle is the perfect choice for those that want the best in late-model brake technology for their classic car or truck. These spindles offer greater rigidity, meaning you can run bigger brakes, larger wheels, and pull more G's in the corners without worrying about the spindles flexing and causing pad knock-back. Better yet, the C7 Performance Hubs come with sealed bearing packs which make for easy, worry-free installation with no need to set bearing pre-load.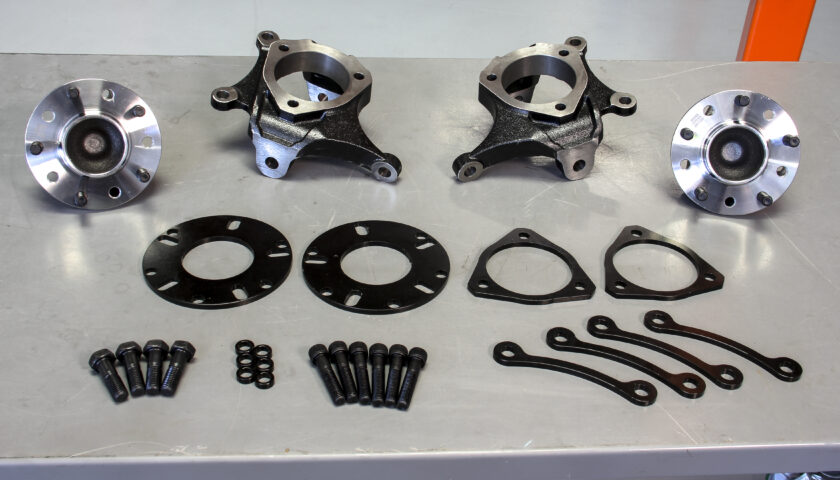 Big Brakes for Almost Any Application
What makes the Corvette-Style Spindle for Mustang II a home run? Now just about anyone who has Mustang II suspension or plans to install a Mustang II suspension, has the option to go with the Corvette-Style spindle hub, and brakes. It opens the door to all the best Corvette-style brake upgrades the aftermarket has to offer.
The Corvette-Style Spindle can accommodate hubs with 5×4.5, 5×4.75, 5×5, 5×5.5, and 6×5.5 bolt patterns meaning they fit most popular, GM, Ford, and Mopar classic cars and trucks. The spindle is also offered in stock height or 2" drop.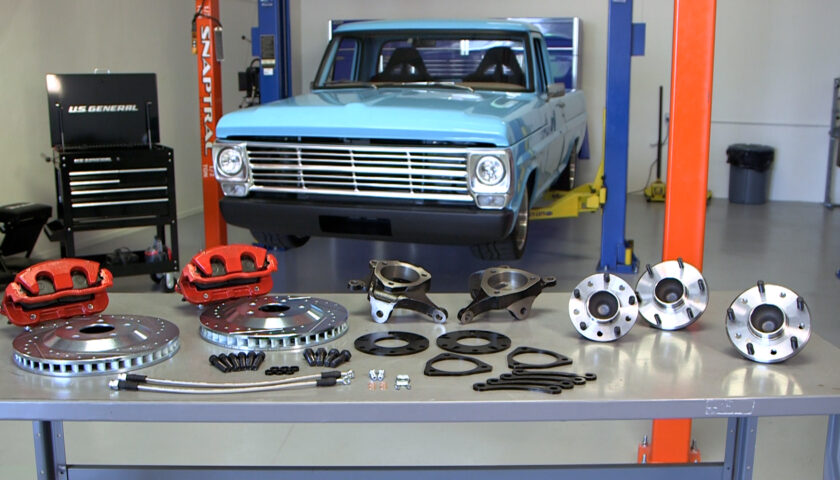 Stock or Narrowed Track Width Option
An added bonus of the Corvette Style Spindle is the ability to adjust the front track width of the vehicle. The spindle and brakes can be configured to match the wheel mounting location typical of Mustang II suspension, but the track can also be narrowed either ¼" or ½" per side during the installation process. This gives greater flexibility when choosing the best wheel and tire package for the vehicle.
Shop Corvette Spindles and Hubs HERE