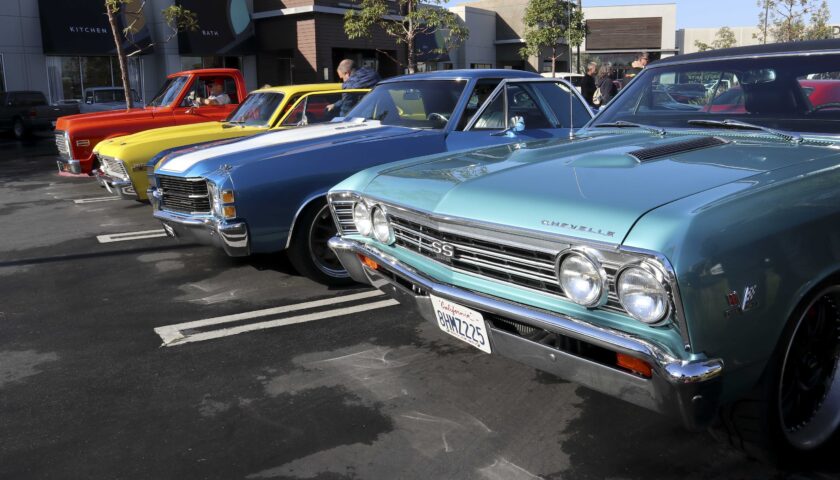 It was the perfect storm—as in the storm was perfect because it blew over just in time and made Quarantine Cruise 11 one for the books.
Related Story: Quarantine Cruise Is The Biggest Moving Car Show In The Nation
As the work week came to a close before Quarantine Cruise 11, a typical southern California rain storm was blowing in. The forecast showed sunny skies by Sunday but you just never know how accurate those forecast will be. Luckily, all that was left come Sunday morning was a little water on the streets and a chill in the air.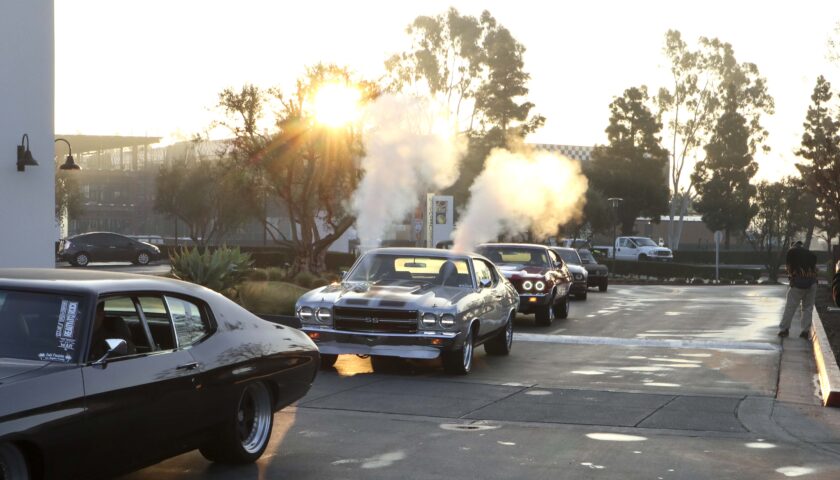 As soon as the sun came up and the asphalt began to dry, the hot rods and muscle cars started to pour in. The starting location was SOCO & The OC Mix in Costa Mesa, California. As the morning continued, the parking lot filled to the brim with over 1,500 classic cars, exotics, trucks, and everything in between.
We were in attendance with our 1967 Chevelle, the original Week To Wicked build, putting some miles on its fresh 427 ci LS mill from BluePrint Engines.
As the cruise portion of Quarantine Cruise 11 began, we followed a host of other muscle cars and trucks down Pacific Coast Highway. Eventually, we made our way over to the second location, FLIGHT at Tustin Legacy in Tustin, California.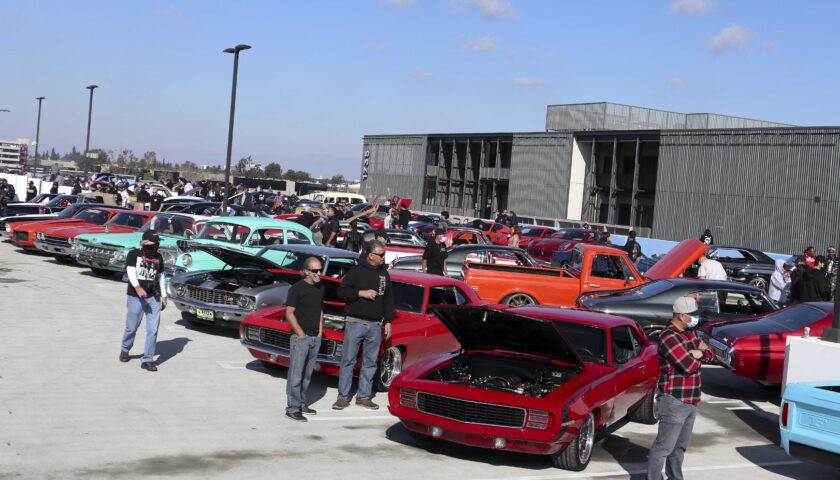 This time, instead of filling the parking lot, we took to the four-story parking structure. Hearing all those big V8s rumbling through the aisles of the parking structure was music to our ears.
Be Responsible, Keep Quarantine Cruise Alive
Then, while cars began to make their way back down the parking structure, the unfortunate happened. A few participants decided to do burnouts, fueled by adrenaline and bystanders with iPhones recording video.
If you've been following along, you know we love us some good burnouts. BUT, during a car show and on someone else's property is never a good idea. That is especially true if you have any appreciation for the hard working guys that organized the cruise, the generous property managers who've allowed our presence, and if actually you want the Quarantine Cruise to happen again.
So if you're at the next Quarantine Cruise and you see someone starting to burn rubber or dive unsafely, please don't egg it on.
The After Party
Ok, back to the story. While most headed their own way after the cruise, we joined up with @week2wickedjason, @hektatto, @classicsdaily, @keystoneautomotiveoperations, and a few dozen other cars for an after party of sorts. The kind folks at Chihuahua Cerveza in Newport Beach, California reserved a portion of their parking lot for the cars and, even cooler, brewed up a new batch of beer named after the @qruisinpch Quarantine Cruise.
(As another side note, we never condone drinking and driving and we always advocate for responsibility if choosing to consume alcohol of any kind).
But, as always, instead of just telling you about Quarantine Cruise 11, we put together a photo gallery for your viewing pleasure.